Herald Sun promotes young journalists
By

Staff Writers

in Media News on

Wednesday, 11th May 2022 at 10:51pm
The Herald Sun has shuffled a couple of roles, handing promotions to Sarah Booth, who is now health reporter and Brooke Grebert-Craig to breaking news reporter.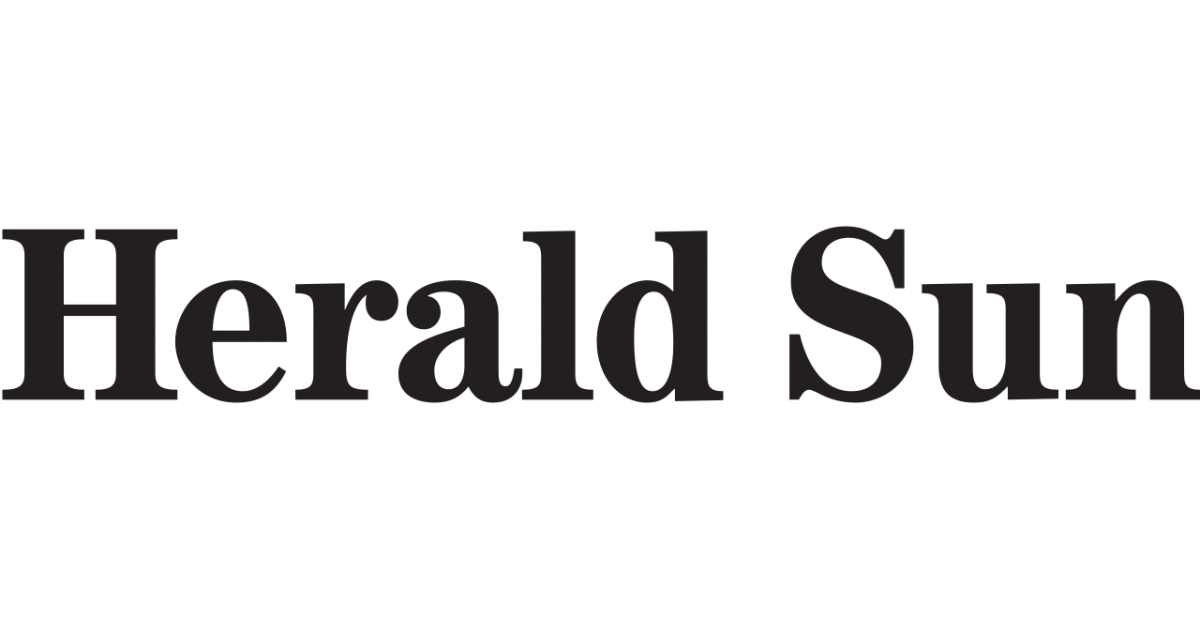 Sarah Booth's promotion to health reporter follows her having previously served as a social media producer for the Herald Sun. She will be covering health and wellness news including medical research, health policies and more. Booth has been with the Herald Sun for more than a year.
Brooke Grebert-Craig steps up as an online breaking news reporter. Craig has been with News Corp for more than three years, serving as an SEO content specialist and a Leader News journalist covering stories in the regional Victoria and South East including courts, crime, developments, council issues and local initiatives.
To continue reading this article...
More Media News
Jane Howard steps up as Section editor at The Conversation
By

Staff Writers

in Media News on

Tuesday, 17th May 2022 at 3:43pm
The Conversation has promoted Jane Howard as Section Editor for Arts and Culture.  Howard was previously the Deputy Section Editor, Arts and Culture for more than three years but will now step up to lead the section.  She has also worked as a freelance journalist across Australia, the UK and Asia and also won the Arts Journalism prize at the 2019 Mid-year Walkley Awards. The Conversation is a network of non-profit media outlets that publishes news and research reports online. They also offer informed commentary and debate on issues affecting the world.  
Delicious. hires journalists for digital team
By

Staff Writers

in Media News on

Tuesday, 17th May 2022 at 3:38pm
Food magazine, Delicious. has expanded its digital team with two new hires welcoming Stefanie Jackson as digital editor and Mark Mariano as digital producer.  New digital editor Jackson was previously a Senior SEO content specialist of food and travel at News Corp and before that Social media editor at whimn.com.au. Mark Mariano arrives as a digital producer with his prior experience including being a digital content coordinator at SBS..  Delicious is a monthly magazine and website, operated by NewsLifeMedia and describes itself as a celebration of food and the people who produce it.  
Countdown to 20th Anniversary Lizzies is on - entries close next week
By

Phil Sim

in Media News on

Tuesday, 17th May 2022 at 11:21am
Technology journalists have two weeks remaining to submit their entries for the 20th Annual Samsung IT Journalism Awards.  Entries will close next Friday, May 27 at midnight. Entries can be submitted via thelizzies.com website or by clicking here. Any journalists with questions or experiencing issues with their entry should email our team at lizzies@influencing.com. All submitted articles must have been published or aired during 2021. As a 20th birthday celebration, the original bronze-cast frilled neck lizard trophies, forged by Tasmanian artist Eddie Wentorf will be awarded to all winners. This year's Awards have received record support, with naming rights sponsor Samsung being joined by AWS, Watterson, Optus, Apptio, Enex, and Atlassian. Full table bookings of 10 for the Gala Dinner event to be held on Friday, October 21 are now open and purchased by emailing lizzies@influencing.com. Seats for individuals will be offered from next month.   Coverage Awards The Coverage
Paul Kent quits Triple M
By

Staff Writers

in Media News on

Monday, 16th May 2022 at 3:41pm
Paul Kent has quit Triple M following his refusal to apologise after a heated argument on-air with his co-host Anthony Maroon, as both the parties released statements last week confirming their ways apart. A Triple M spokesperson wished and thanked Kent for his contribution to NRL coverage. "Events over recent weeks in relation to the incident on the Sin Bin went too far and we asked Paul Kent to offer an apology. Paul has a differing view and, on that basis, has made the decision to part ways with Triple M," the statement said. Kent, in a piece published to The Daily Telegraph, said that he was asked to apologise for what has happened over the recent weeks but he wasn't prepared to do so. "On that basis I've made the decision to move on from my role at Triple M. We part on good terms," Kent said in his statement. The controversy erupted after Triple M presenter Anthony Maroon stormed out of the studio following jokes related to the Australian Taxation office by co-host
Taylor and Hayes to wake up Hobartians at Hit 100.9
By

Staff Writers

in Media News on

Monday, 16th May 2022 at 3:25pm
Hobart's Hit 100.9 announced that Tasmania radio presenter Dan Taylor and radio announcer Christie Hayes will host their new breakfast show replacing Jimmy Smith and Nath Roye. Smith and Roye are moving to a national timeslot on Hit  from 9-11 pm weekdays nights as well as hosting a Weekend Breakfast show.  The Dan & Christie show will air from Monday, May 23 at 6-9pm. Taylor returns to Hit 100.9 where he started his radio career in the early 2000. Most recently, , he hosted Launceston's #1 breakfast show on Chilli FM. Taylor said that it is a dream come true for him as he bounces back to the place where he began his radio journey.  "Christie and I can't wait to become the ultimate warriors of Hobart and share our show with Hobartians," said Taylor in an announcement.  Christie Hayes, singer and television personality, had spent more than a decade playing the role Kirsty on Home & Away and hosted Illawara's i98FM for more than four years. Hayes said that H
Bracey and Kelly take over 9News sports desk
By

Staff Writers

in Media News on

Monday, 16th May 2022 at 3:10pm
Cameron William's spot on the 9News sports desk has been taken over by James Bracey and Roz Kelly. Williams left his role as 9News sports anchor earlier this year to focus on health issues, and now Nine has confirmed that Bracey will take on the sports presenter role for 9News  6.00 pm bulletins  on Sunday to Thursday. Meanwhile, Roz Kelly takes over the desk on Friday and Saturday nights working alongside Georgie Gardner. It has also been announced that Kelly will host Nine's Sports Sunday program. Joining the channel in 2016 with extensive experience in sports reporting, Bracey will sit beside 9News anchor Peter Overton. "I grew up admiring Ken Sutcliffe and his on-air rapport with Brian Henderson and Peter Overton. It's surreal to now find myself in that same chair alongside Pete," Bracey said. Roz Kelly has worked for various channels during her 16 years experience as a sports reporter and presenter. She previously worked on 9News from 2010 to 2014,  and said the
Saturday Paper expands editorial team
By

Staff Writers

in Media News on

Friday, 13th May 2022 at 5:04pm
Schwartz Media has announced Emily Barrett is the new managing editor of The Saturday Paper while Martin McKenzie-Murray has been appointed associate editor.  Barrett joins The Saturday Paper from Bloomberg News. She will be editing and commissioning for the weekly newspaper, working closely with Erik Jensen, Schwartz Media's editor-in-chief. In an announcement, Barrett said that she is 'thrilled to join The Saturday Paper at this point of its expansion'.  "It's an honor to work among the talented writers and editors at Schwartz Media telling Australia's most essential stories," she said.  Meanwhile, McKenzie-Murray steps up into the role of associate editor. He has recently been working with The Saturday paper as sports editor, as well as contributing his Keith Dunstan Quill winning fortnightly column for The Monthly online. McKenzie-Murray said that he is "happy that he can continue writing, but now also work with and support their wonderful stable of writers
Media news latest
Marcoms news latest