Announcement posted by Influencing 29 Jul 2022
We are pleased to announce Victor Dominello, NSW's Minister for Customer Service and Digital Government, will be joining TechLeaders 2022.
Held at the Fairmont in Leura on August 21st and 22nd, TechLeaders brings Australia's best known technology journalists together with key industry vendors and representatives to look at emerging technology, current challenges, and how Australia does business into the future.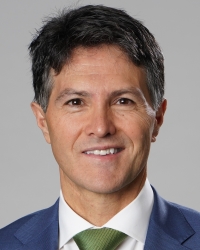 Also speaking at the event is Anthony Murfett, Head of Technology and National Security for the Department of Industry, Science, Energy and Resources, with responsibility for advising the Australian government on this new tech frontier; joining Federal Minister for Industry and Science MP Ed Husic who will give our closing address.
Toby Walsh, Laureate fellow, and professor of artificial intelligence at the UNSW will discuss ethical considerations around AI, and will be joined by Angela Kim, director of data analytics and AI at Deloitte. Meanwhile, world-renowned Quantum computing expert Professor David Reilly will also present to the attending media.
With more speakers to be named shortly, topics to be covered include blockchain innovation and crypto, cyber security, digital transformation and more.
"This is a time of incredible technical change that presents unprecedented opportunities for positive change, but which also presents huge challenges," said Influencing CEO Phil Sim. "Journalists and analysts have such an important role in presenting the myriad of issues surrounding these changes, and TechLeaders offers them the chance to step back from the day-to-day reporting grind and look at the bigger picture and build new connections and sources."

As well as our keynote speakers, presenters will include leaders from technology vendors who will present their insights into key market changes and issues. Limited sponsored speaking slots are still available, and interested companies should contact Mike Woodcock at mike@mediaconnect.com.au for more information.
ENDS